Laser in Animal Treatment
Laser phototherapy is equally applicable to competition, companion or stock animals and vets are increasingly making more extensive use of this flexible adjunctive treatment option. Treatment is quick, a matter of seconds per point of application, and well-received by animal patients, even those who are most challenged either through severity of injury or already depleted health where dramatic results can sometimes be achieved.
From mastitis in cows to bumblefoot in budgies the range of conditions which laser therapy can helpfully address is extensive. Its anti-inflammatory, pain-relieving and healing enhancement capabilities added to its non-invasive drug-free nature mean a host of potential applications and few contraindications. Unlike ultrasound it is also usable over pins and plates so excellent for post-op healing and an aid to bone repair too.

The scientific documentation of laser therapy in animal models is extensive – there are well over 1000 laser phototherapy animal studies (most using Class 3B lasers) in addition to many in vitro studies. Much of the animal research is experimental, informing treatment protocols which are then refined by practical experience and a more limited number of clinical studies.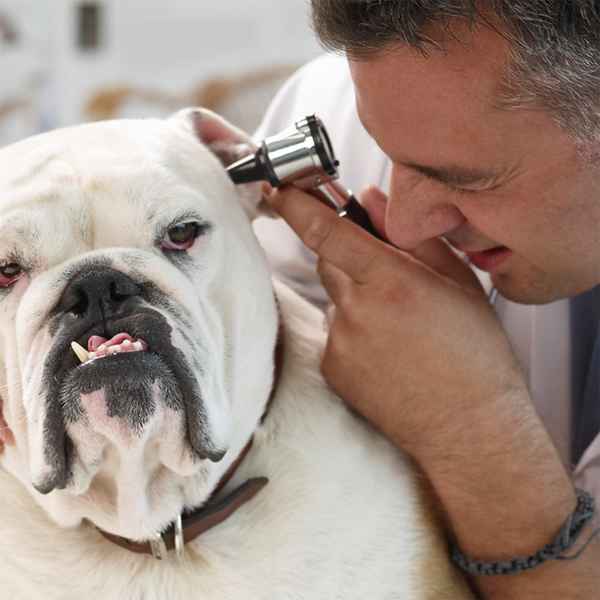 Recommended Package for Veterinary Mixed Practice
What's Included:
Xp Control Unit
(or Xp Clinic)
Infra-red Laser Cluster
(5 x 820nm 200mW)
Super-pulsed Infra-red 'Bone' Probe
(915nm 100mW)
Small Multiwavelength Cluster
Single Infra-red Laser
(820nm 200mW)
Single Red-light Laser
(660nm 50mW)
Point-finder Kit
2 Pairs of Protective Glasses
Training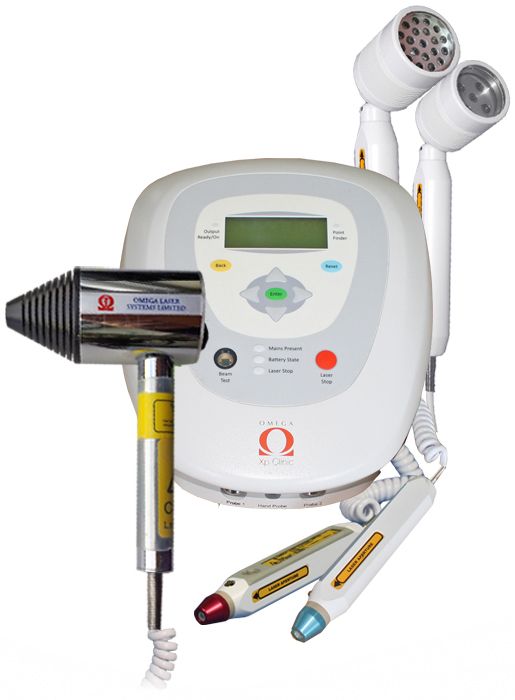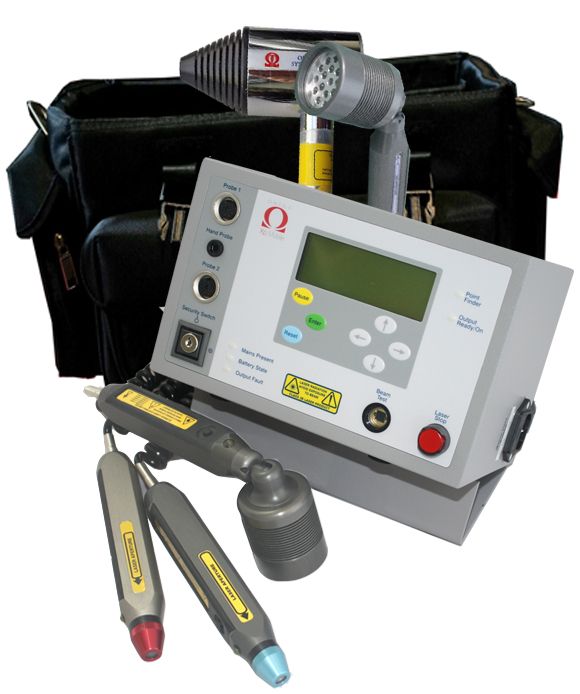 "...With the Diana monkey we used it right from the beginning and the results were dramatic. The original wound was the traumatic amputation of a thumb and part of the fat and soft tissue surrounding the thumb. After the first manuka honey dressing change there was necrosis and sloughing of tissue but after that we started using the laser in conjunction with the manuka dressings and the speed of healing was dramatic and the scar production minimal. It enabled us to carry our relatively few dressing changes and the monkey to gain good use of its hand with no tendon contraction. The laser's been a fantastic help."
Histological assessment of the effect of laser irradiation on skin wound healing in rats
...As compared to non-irradiated control wounds, laser stimulation shortened the inflammatory phase as well as accelerated the proliferative and maturation phase, and positively stimulated the regeneration of injured epidermis and the reparation of injured striated muscle. CONCLUSION: LLLT at 670 nm positively influences all phases of rat skin wound healing.
Contact us
Contact Omega to discuss the application of laser in your practice.
Call +44 (0) 1787 477551 or email info@omegalaser.co.uk